Do I need a Paypal account to purchase? 
No. After completing your order, you will have the option to pay with a debit or credit card, which you will find towards the bottom of the payment page (see image below).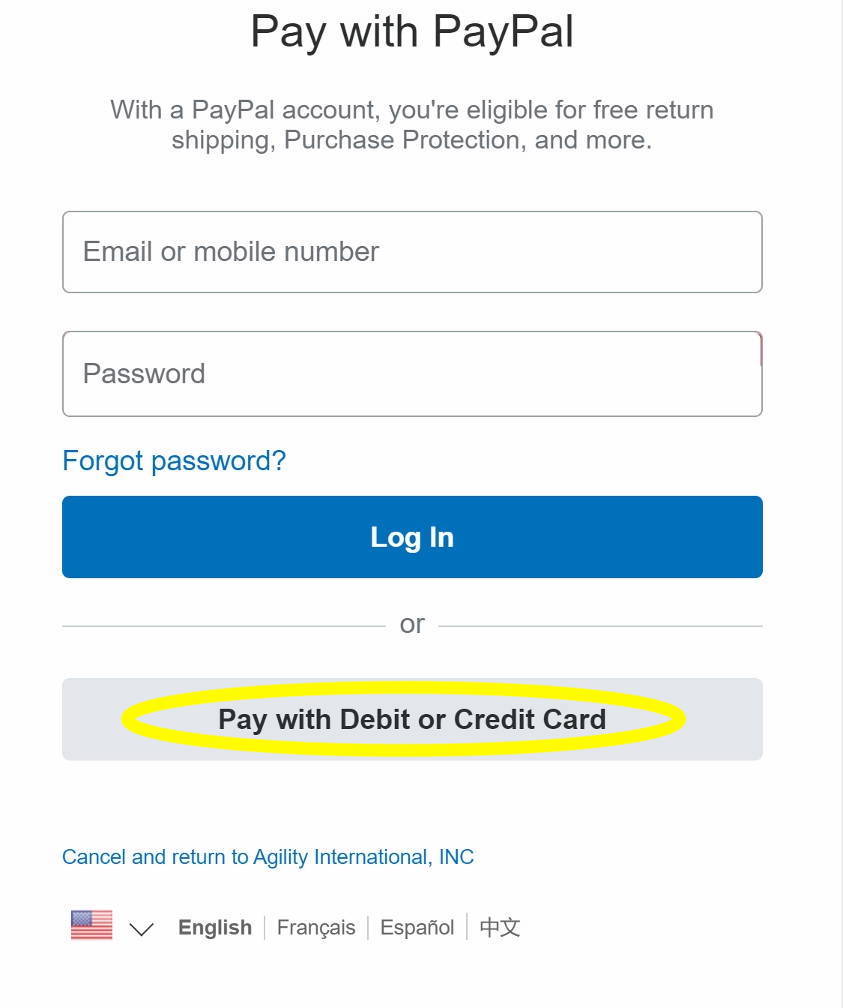 What if the item I want is out of stock?
We're always restocking our products and updating our website - so check back at a later time!
How do I register for an account?
Click on the registration icon (highlighted below in yellow), to create an account.


This will then direct you to our login page where you will then click "create account".



Once you are ready to create your account you will need to have your physician license number ready in order to register. If you intend to order the COVID POC Test Kits, you will need to have your CLIA number of waiver available as well.
How long do your products take to deliver?
Our products typically take between 5 to 8 business days to deliver. Please contact us immediately if your product does not arrive as scheduled.
Where do I enter my discount code? 
If you are a member of one of our partnering state medical associations, you will have the option to enter a discount code for a 5% discount on all of our products. You will see a prompt to enter your discount code after checking out of your cart.
Where can I recommend a product for your site?
If you or a member of your practice is interested in seeing a particular product added to this site, we are happy to take your recommendations and work with you on meeting your practice's needs. If you have any recommendations, please contact us at dgssupply@agility.com.